In commercial real estate one of the most dreaded things is vacancy. There are many ways a property manager or broker can attempt to reduce their vacancy rates. Amenities and incentives are one way. But even with the best of these, a prospective tenant may be hesitant to commit. They may have concerns about the existing configuration of a space, which floor it is located on, adjacent tenants, and the list goes on and on. This is where marketing plans aid in communicating these ideas.
Marketing plans from American Building Calculations are the idea solution for showing a prospective tenant, at a glance, the spaces within your building that are available. You can also chose to list a variety of data on the plans such as the rentable square footage. Contact us today and let us help.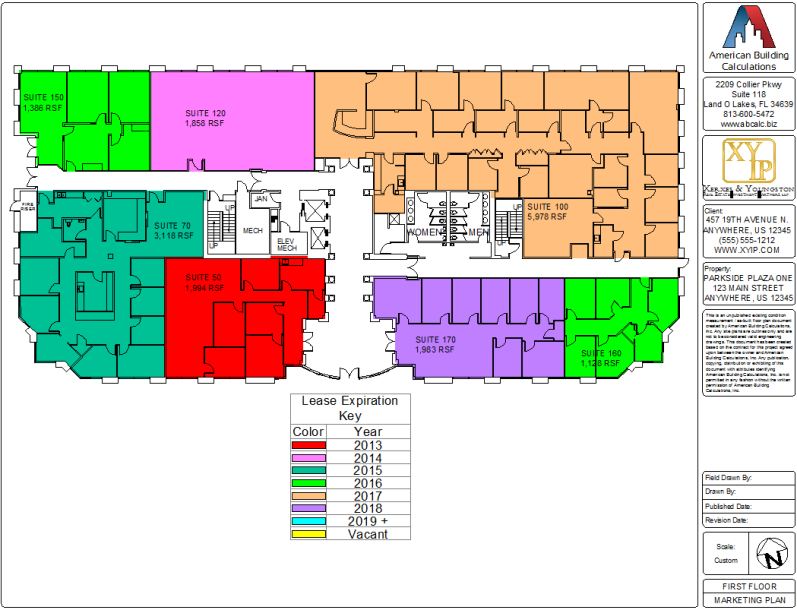 BOMA
Get answers to your BOMA measurement standards questions answered here.