Vacant space costs money. Property managers, brokers, and owners must employ everything in their tool kit to minimize this loss. Suite sheets are one of the smiplest tools to produce and distribute. Suite sheets provide prospective tenants a quick look at a space and can list data such as site location, floor plan of the space, rentable square footage, and broker information. The key is to get the information out there. The problem is that someone in your office has to create them, costing you time and productivity.
This is where American Building Calculations can help. We can create the suite sheets you need in the form you want in a fraction of the time and cost it would normally take. We format each sheet to meet our clients specific needs. Contact us so we can help you eliminate your vacancies.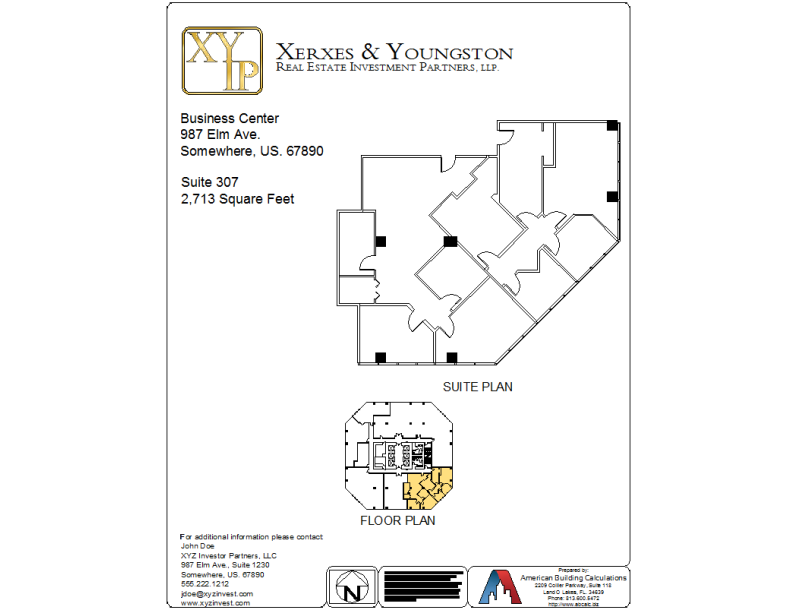 BOMA
Get answers to your BOMA measurement standards questions answered here.