Location! Location! Location! The golden rule of any real estate deal. You know the general area of where your property is located, but do you know what is on that site? How many parking spots are there? How many ADA spots are there? What is the travel distance from those spots to the main entrance? Is there enough room to handle traffic from suppliers? Does the site have a pylon sign or a pedestal sign? Where are the utility services, site elements, service meters?
With a plot plan from American Building Calculations all of these questions. Our plot plan's will provide you with a graphical representation of where all of the site elements and fixtures on the property are located in relation to the building. A plot plan from us will save you the costs and lost time going to remote sites to answer simple questions. You'll have the information you need at a glance.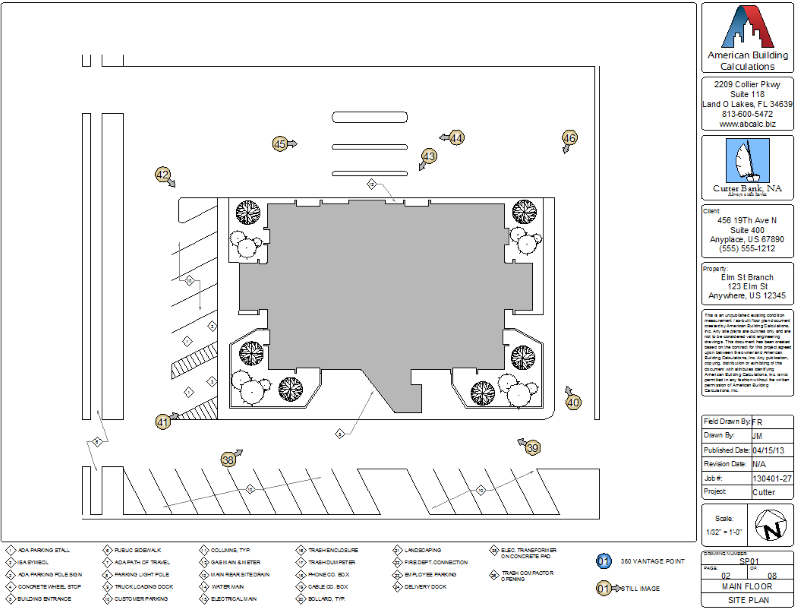 BOMA
Get answers to your BOMA measurement standards questions answered here.