Floor plans can only tell you so much about a property. 3D models are great but can be overwhelming and difficult for the client to use and view. When you need to see the exterior of the building in a quick simple fashion you need elevations plans that shows what the vertical walls of a building look like.
Elevation plans from American Building Calculations are a great tool to give detailed information in a smiple way. Elevation plans showing not only the outline of the building, but exterior materials, and the size and shape of openings and exterior elements are the perfect solution for projects such as build outs, remodels, and rebranding. Interior elevations can show wall finishing material and other important details to fit your needs. Be it one elevation of the storefront, all four sides of the enclosing walls, or the interiors, American Building Calculations is the provider you want.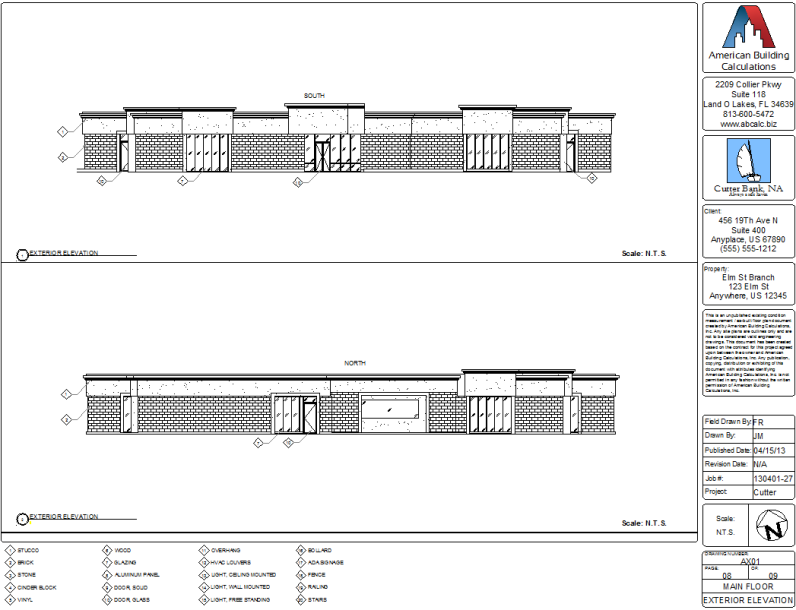 BOMA
Get answers to your BOMA measurement standards questions answered here.